Discovering Rioja
The most well-known region of Spain takes its name from the Oja River (Rio Oja) that crosses the region. But what does make the Rioja style different from other wines?
In a nutshell, two concepts: (1) the blending of different grapes (most importantly Tempranillo and Garnacha); and (2) the long ageing in oak barrels.
In this post we break down Rioja wines in their components and characteristics and, as usual, suggest wines widely available for you to try and see for yourself.
The Blending of the Grapes
Winemaking in Rioja borrowed a lot from the wine masters of Bordeaux. In a sense, what Rioja's winemakers have traditionally tried to do was to outdo their French neighbors and, do so at a more affordable price level.
They developed a perfect blend of two local grapes, which in the mix play the same roles that Cabernet Sauvignon and Merlot respectively play in the classic Bordeaux blend:
Tempranillo is used to bring the aromas that characterise Rioja wines and their ability to age;

Garnacha adds diverse aromas and most importantly provides body to the wine.
Let's look in detail at the two grapes.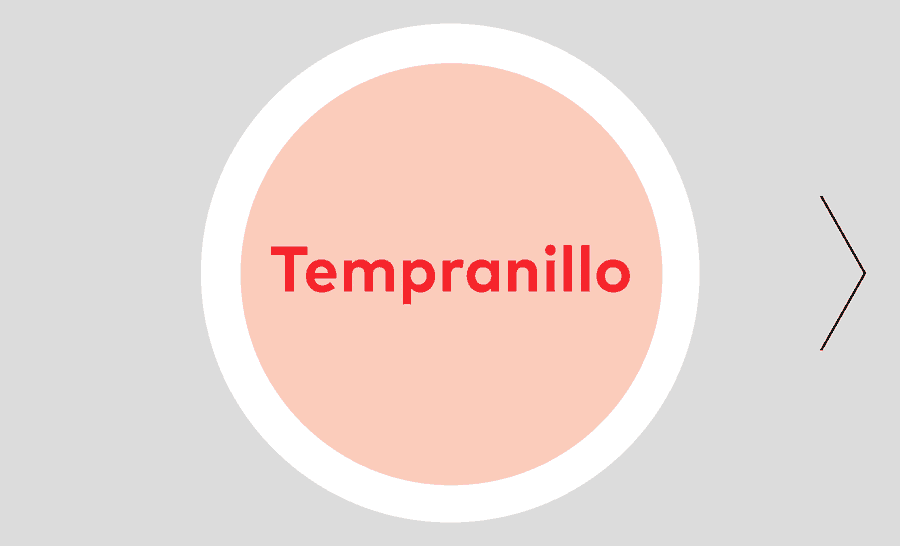 This grape usually makes up 80% of the blend. It brings acidity and tannins without which Rioja wines wouldn't have the capacity for long ageing.
Typically Tempranillo brings a distinctive aroma to the wine, in particular a vegetal and medicinal one, which is quite unique in the wine world.
In the mouth, Tempranillo is quite savoury as if a touch of salt had been added to the wine.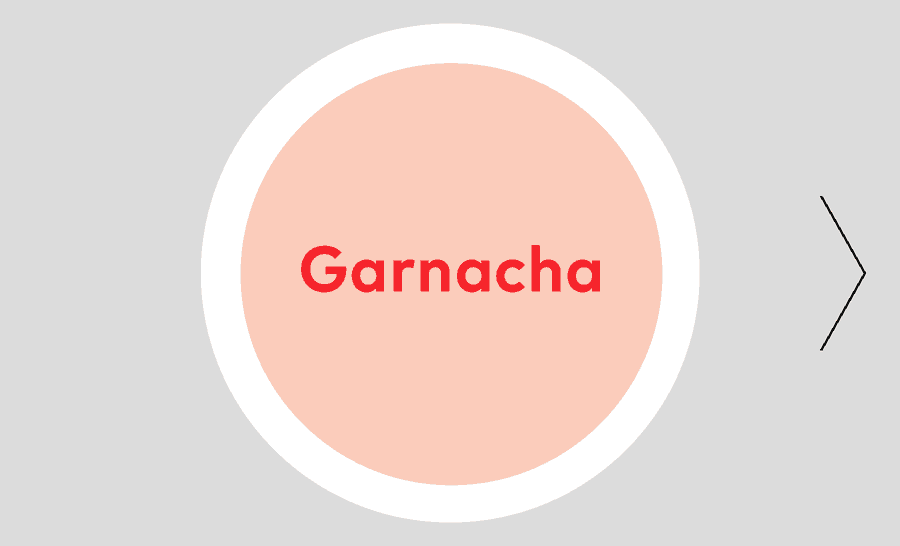 Also known as Grenache (France) and Cannonau (Italy), and grown across much of the Mediterranean. It makes heavier wines and adds body to the blend of Rioja.
Garnacha is really fruity with aromas like plum and raspberry.
In the mouth Garnacha is smooth and thick, giving the feeling of a full-bodied wine.
see for yourself
A great option to try a pure Tempranillo is the widely available Faustino VII, which can be found in many supermarkets around the world as well as on Amazon. A very affordable wine that doesn't disappoint!
To find a great Garnacha there's a lot to choose from between Spain and Italy (Sardinia to be precise). And of course a lot of it is grown in France as well, but there it's usually blended with other grapes. La Garnacha Salvaje del Moncayo is a highly rated one from the Ebro Valley. Alternatively, under the name of Cannonau, the renowned Italian winemaker Argiolas makes a powerful version thanks to Sardinia's summer heat.
Finally you can make your own Rioja by blending the two wines. Don't worry, nothing bad happens by mixing wines… Quite the opposite! Take a mix of 4 parts of Tempranillo and 1 part of Garnacha and gently blend them in your glass. That's your classic Rioja blend. Enjoy!
Ageing in Oak – Rioja's Quality Levels
Rioja wines are best known for their long ageing in barrel and bottle. Ageing is such a trademark that Riojas are classified according to how many years they spend in barrel and then in bottle. The wines made from the best grapes are selected to age for longer.
Once more, the Rioja looked for a differentiating point from the Bordeaux masters by using American oak - coming from territories that were at the time their colonies - which passes on stronger aromas and flavors.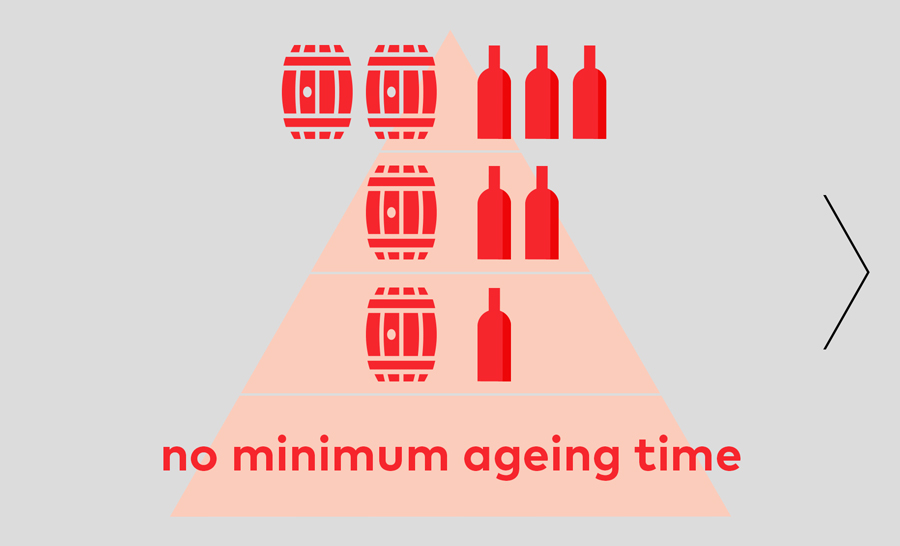 Gran Reserva – 2 years in oak barrel, 3 in bottle
Reserva – 1 year in oak barrel, 2 in bottle
Crianza* – 1 year in oak barrel, 1 in bottle
Rioja – no specific minimum ageing
The level of ageing drives the retail price. Entry level Riojas are found at Supermarkets for £5-9. Restaurants carry Crianzas* worth £10-14 (before mark-up). High-end restaurants and wine shops focus on Reservas and Gran Reservas.
* Curiosity: The term "Crianza" shares the same origins of the Frenh word "Cru". In English, they both roughly translate into "Growth" and they hint at the fact that the grapes for the wine are of a "special breed" which has been "nurtured" with extra care.
What to expect from a youthful Rioja (entry level or Crianza) and what from an aged one?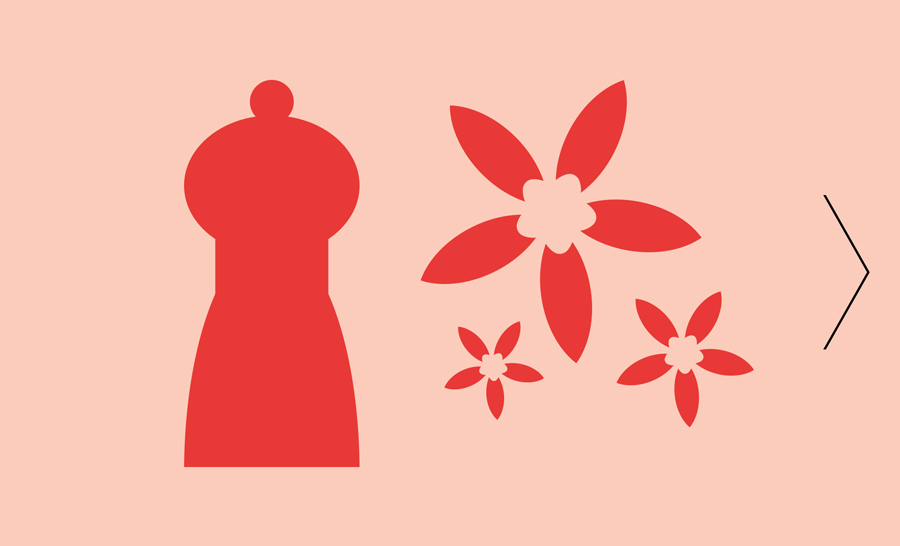 From the younger ones you should get some black pepper and vanilla, the aromas of the oak barrel as we have pointed in our blog post about oaking.
From the Reservas you should get some very unusual aroma such as leather and dried tomato - aromas that appear in wine after lengthy ageing.
See for yourself
CVNE produce a range of excellent Rioja wines that can be found in most major supermarkets and independent wine shops. Majestic Wines carries their whole range, including their Crianza, Reserva and Gran Reserva.
The Faustino VII that I mentioned in the first section of the post, not only it's 100% Tempranillo, but it's also a good representation of what an entry level Rioja should be. But Bodegas Faustino also cover the higher level of the quality range; if you want to experience older vintages at an affordable price, Faustino I Gran Reserva is a great option, with wines that are 12 year old and older.
But Rioja isn't just red...
Aside from the more famous red wines, Rioja also comes in a barrel-fermented white version, a style which was pioneered by CVNE's winemaker, Basilio Izquierdo, combining the heavy use of American oak that is Rioja's trademark with the intense fruity flavours and refreshing acidity of the Viura and Malvasia grape varieties.
Rioja Blancos are also fit for long ageing, a feature which is rare with whites. One of my favourite winemakers in Rioja makes a great example: give it a try to López de Heredia, Viña Tondonia Reserva Blanco, which is easily aged 10+ years!
keep discovering new secrets about wine all the time
Join the Pulp Community now to get a new wine story every week.